Modifying a 1952 Chevy Truck. Original bodywork - modern upgrades.
www.1952ChevyTruck.com

Dec 2014 - Jan. 2015 Slightly enlarging the battery box to take a Bosch battery.


Modifying the battery box. Nov / Dec 2014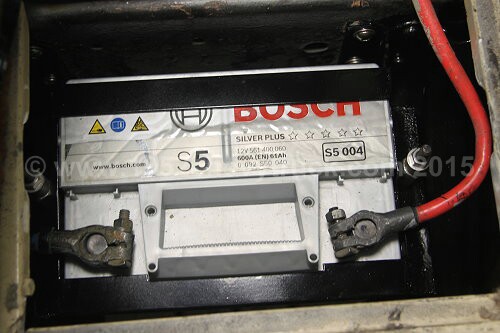 The truck still had the same battery from when I purchased the truck back in 2007 and the battery was not even new then. That
made it at least 7 years old but more likely 10+ years old. Considering it was still working reasonably well this is a good life span
for a battery. If the truck was in regular use it was fine but if the truck had been standing for a few weeks it probably would not
start unless I charged the battery first. The number of times the engine would need to turn over to pull the fuel through after
standing a few weeks just exceeded its capability The original battery is an American battery and I have not thrown it away.
I hope to use it in my caravan this summer. I have been regularly charging it every week or so to keep it on good condition. This
American battery exactly fitted the original battery box but I did not want to order another battery the same for several reasons.
1. American batteries are expensive and difficult to find in the UK. In the past I have used Rodley Motors but they don't seem
to stock them any more without it being a special order.
2. The physical size of a new American battery seems to vary even with the same model number (after checking specifications
online) and so the battery box may still have needed modification.
3. The Bosch S5 battery is a fantastic hi spec battery and comes with a 5 year warranty. In addition, if you buy the battery from
Cosco (assuming you have a Cosco card) it is much cheaper than buying from online retailers. A member of staff at Cosco also
said even if you buy an S4 battery the Cosco battery has a lifetime guarantee! Then he said "within reason". Interesting comment.
See the old battery and battery box before modifications below.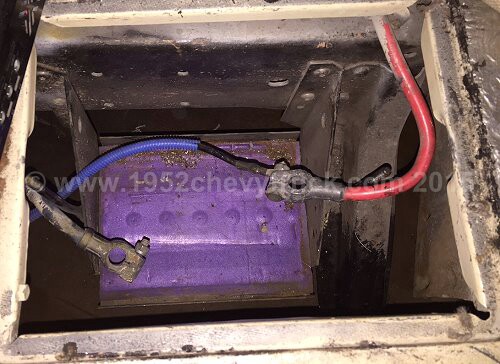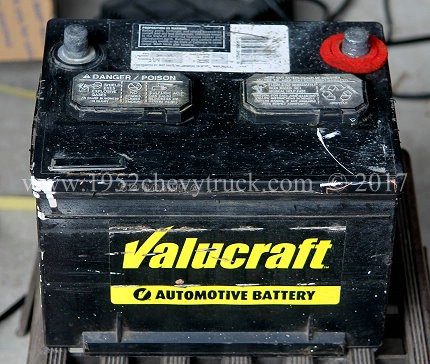 The problem is the that the S5 is 2 or 3 mm longer than the original U.S. battery (which was a fairly snug fit) and that means the
battery box needed modifying. The battery box hold down frame will not fit an S5 battery either and so it also needs to be modified
or re-made. I did not want to alter the original frame so a new one was manufactured. See the new hold down frame below.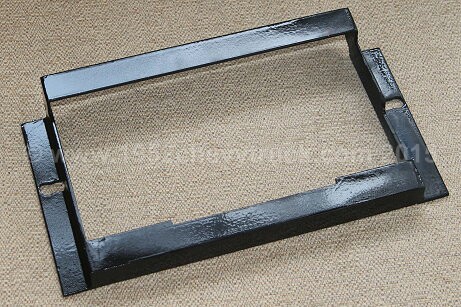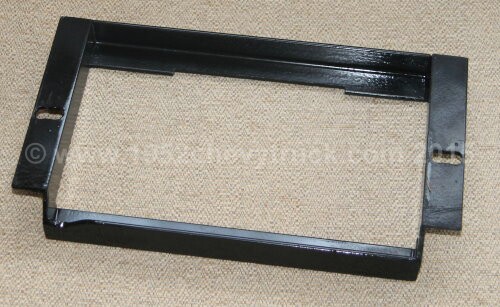 The method to modify the battery box easily did not involve altering the hole centres for the bolts going through the chassis
rails (frame rails). The battery box consists of two end pieces and a base. These three components are riveted together. To
avoid drilling the chassis rails, the rivets were drilled out in the left hand end and the two holes in the left hand end of the
battery box were horizontally slotted by an addition 5mm so that the new bolts could still use the original holes through the
chassis but the left hand end could be moved left by a few millimetres within the new slots. Since the bottom of the ends
also wrap round the base (overlapping joint) and again are fixed here with two more rivets, these rivets were also drilled out.
These holes were slotted and again new stainless steel bolts, nuts and washers replaced the rivets. This enabled the two ends
to be 5mm further apart. (Without this mod the S5 battery would have dropped in but was very tight which made insertion
and removal difficult). A thick rubber insert (mat) was put into the bottom of the battery box for the battery to sit on.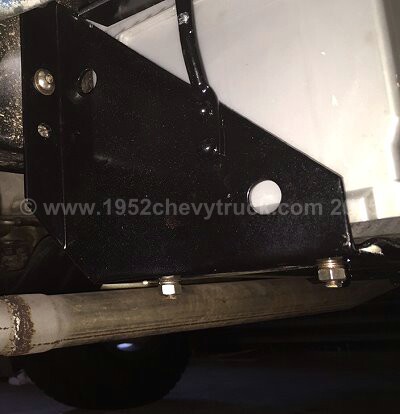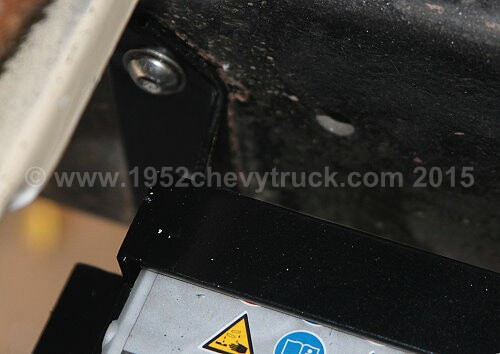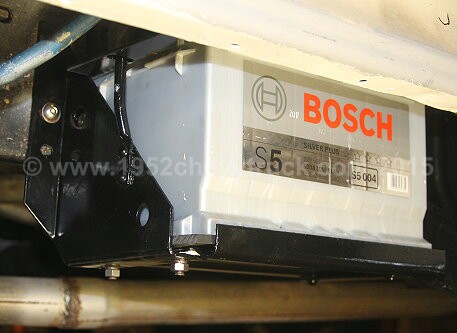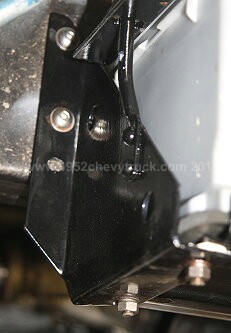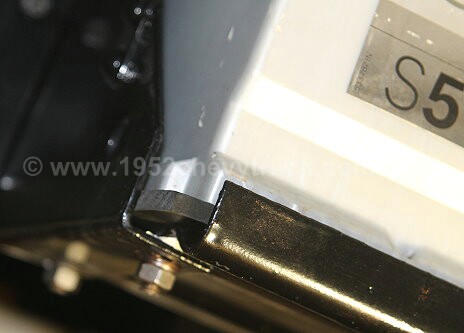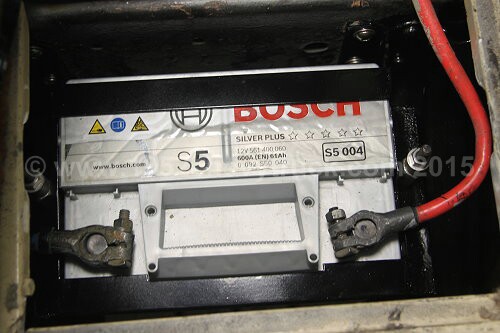 The original hold down frame was put into storage. The truck now starts no matter how long it stands though the winter when it
is used less frequently. A final note about Cosco. They told me it does not matter whether you buy an S4 battery from them or an
S5 battery from them, as if you buy a battery from Cosco it had a lifetime warranty. Clearly this would need confirming but that
is what the sales staff said. It is, however, better to buy the S5 battery as it is a better higher spec. battery than an S4 anyway.
The S5 battery from Cosco was only £43 + VAT = £51.60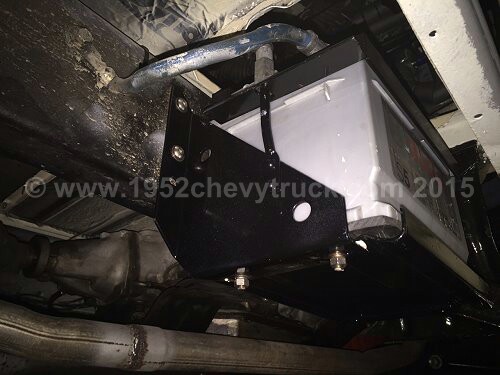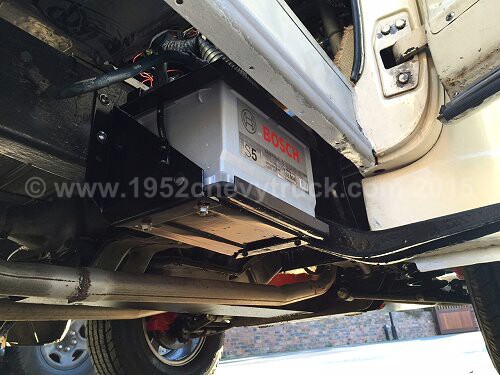 Click on the banner below to see our new web site.
It is about a new hard tonneau cover (bed lid) for the 1947-53 Chevy truck.
Model - "Zero Impact Ultimate 3100" Tonneau cover. Fit without drill holes in your truck.
You can read about it and you can
order it
. It is available
now
.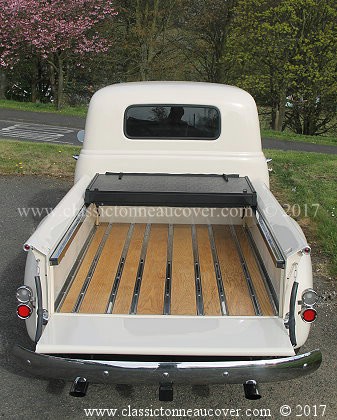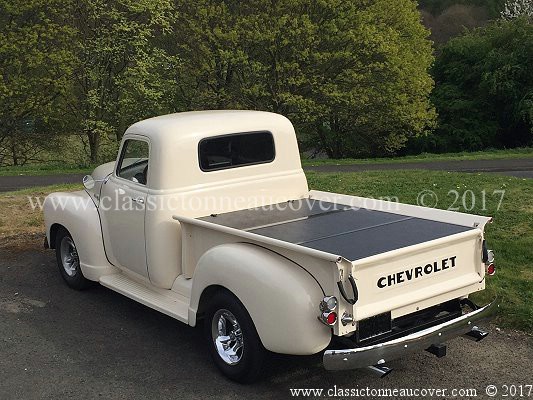 Click on the banner above.
• A hard tonneau cover. Completely rigid, solid and strong. Folding.
• Zero impact. It can be fitted without drilling any holes in the truck. All paint work protected.
• Does not detract from the appearance of the truck. Enhances the appearance of the truck.
• With the cover removed and just the hardware kit showing it still looks "show quality".
• When the cover is fitted but open it still looks excellent and does not detract in any way from the appearance of the truck.
• The cover can be removed in under five minutes.
• All materials and finishes are of the highest quality.
• There is a choice of hardware support finishes to suit painted or patina trucks.
• A water drainage system is included to prevent water from leaking into the bed.
• Better than original factory quality. Just look at the pictures above.
• The model shown is supported by a mirror polished stainless steel installation kit.
• This tonneau cover is for the - 1947, 1948, 1949, 1950, 1951, 1952, 1953 Chevy truck. Advanced design stepside 3100.

Link to our own museum site
Rewind Museum. A Museum of vintage consumer electronics.
See
http://www.rewindmuseum.com/vintagesatellite.htm
For old Satellite receivers with knobs on!
(and other historic items) - and
Vintage reel to reel video recorders. Vintage VHS
and Betamax VCRs. Vintage video cameras. Vintage
Laser Disc. Vintage Computers. Old telephones,
Old brick mobile phones. Vintage Hi Fi, Old reel
to reel audio and early audio cassette decks.
Including, the history time line of vintage
consumer electronics ... and much more .....
So see,
http://www.rewindmuseum.com/home.htm
It is well worth a visit.
Only The
Satellite Superstore
brings you
great products, advice and it's own museum


A Useful Search Engine.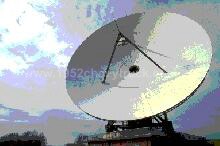 Google.
An excellent very comprehensive search engine. Find everything.
Probably the biggest search engine in the world.
www.google.com

Link to our main site. Satellite TV.
Sponsored by Vision International.
Note. One of our businesses, Vision International (established 1991) sponsors the
1952 Chevy truck site including financial support for this web site.
Vision International is one of a group of businesses that we have in the field of
Satellite TV. This is a link to our sponsor.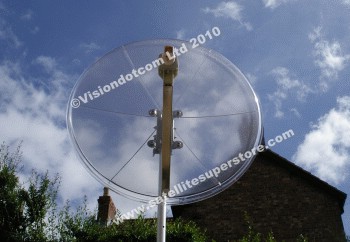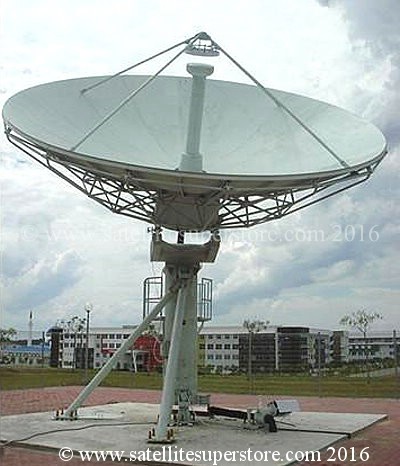 Tune in an extra 10,000 channels? No you don't need a large dish but we do sell
big dishes as well. Watch the world? Links to some of the pages are below,
Satellite dishes
Transparent Dishes
Motorised dishes
LNBs
Satellite Receivers
Mobile / caravan satellite
Multiswitches
Satellite finder meters
All satellite products.
This 1952 Chevy truck web site is maintained on a non-profit
making voluntary basis. Our main business website is at
www.satellitesuperstore.com/cat.htm
Our main business is satellite TV and we are a specialist
satellite company. We supply satellite goods in the UK
and worldwide including fixed and motorised satellite
systems, accessories, and installation equipment.

Web site copyright © 2017 Vision International. All rights reserved.
For all questions & comments about this site's content, contact - Dave
using our
Contact Form
(We only accept questions in English.)